Spa and Spa Heaters Warranty
Home Warranties 101: Spa and Spa Heaters Warranty
Owning your own spa can be a life-changer. Your spa is physically and mentally therapeutic. Relaxing in your spa is a great way to relieve stress and can improve the overall quality of your sleep. Stress can increase blood pressure and inhibit proper circulation. Relaxing in your hot tub, helps to counter the effects of stress on the body. Arthritis and muscle inflammation are a few of the health conditions that can benefit significantly by soaking in the warm waters of your spa.
Learn About Spa and Spa Heaters Warranty Home Warranty Coverage
Whether you use your Spa to begin your day or to enjoy soothing benefits at the end of your day, you want your Spa to be ready for you when you need it. When you notice a problem with your Spa and Spa Heater, you want the repairs done right away. When a breakdown occurs, The Home Service Club will send a licensed and experienced professional to assess the problem and complete the repair it right away.
Our simple policy of fix or replace affords you the peace of mind in knowing that if the parts cannot be fixed, the Home Service Club will replace it.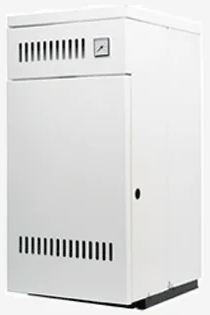 Our Home Warranty Provides You with Coverage Options for Your Spa and Spa Heaters Warranty Coverage
The Home Service club offers two main coverage plans. Our Comprehensive Coverage Plan includes many Home Systems. Included in the plan are Instant Hot and Cold Water Dispenser, Doorbells, Central Vacuums, Air Conditioning, Heating Systems, Plumbing Systems (Faucets), Electrical Systems, Water Heater, Ceiling Fans, Garage Door Opener, Garbage Disposals, Plumbing Systems (Toilet), Plumbing Systems, Plumbing Stoppage, Coverage, Ductwork, Whole House Exhaust & Attic Fans, Pest Control, , Smoke Detectors, Recirculating Hot Water Pump, Gas Leaks, Water Leaks, Sump Pump, Whirlpool Motor & Pump Assemblies, Alarm Wiring and Telephone Wiring.
Standard coverage is included in all comprehensive coverage plans. Meaning, your Home Appliances and some more minor home systems are covered as well. The Home Service Club standard coverage includes refrigerators, clothes dryers, food centers built-in, ovens range cooktops, dishwashers, clothes washers, freestanding ice makers, microwave oven built-in, and trash compactors.
What is Covered in a Home Warranty with Spa and Spa Heaters Warranty Coverage?
The Home Service Club Home Warranty Plans with Spa and Spa Heaters Warranty Coverage include repair or replacement of many Spa and Spa Heaters Warranty components, although certain limitations and exclusions apply. Components of the following systems are covered:
Above ground accessible plumbing lines leading to and from the unit
Air pumps
Blower motor and impellers
Primary circulator pump and motor
Gas, electric, oil, and heat pump units
Internal spa pack heater
Filters and relays
What does the Average Repair or Replacement of Spa and Spa Heaters Warranty Cost Without a Home Warranty? $288 – $719 STOP PAYING FOR REPAIRS GET IT COVERED TODAY
Besides the specific terms listed here, coverage may be limited by exclusions and limitations in your home warranty contract. For more coverage information, please read the Sample Contract
Suggested Warranty Plan For You Check out These Home Warranty Plans For Spa and Spa Heaters Warranty Coverage
Homeowner Benefits
As careful as we may be with them, the home system and appliances in our homes unexpectedly break down. With an HSC Home Protection Plan you no longer have to worry when something goes wrong. We will help you get it repaired by a qualified service contractor or simply get it replaced. Less worry, less hassle, less expenses.
Compare side by side by side Homeowner Warranty Plans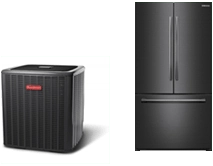 Standard Coverage
Coverage includes 9 Core Systems and all 9 Major Appliances in your home.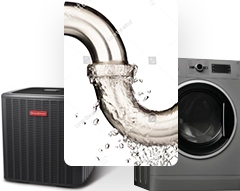 Comprehensive Coverage
Coverage includes 24 Systems and all 9 Major Appliances in your home.