Electrical Systems Warranty
Home Warranties 101: Electrical Systems Warranty
The modern home's electrical systems is a whole lot more than cluster of wires. It's an intricate arrangement, intended to provide the necessary electricity to power your home in the safest manner. Your electrical system is comprised of the power from the pole, an electrical meter where your home's usage is measured, a circuit breaker, individual wiring circuits that lead to the rooms in your home, to light fixtures and to all hard-wired appliances. With so many variable parts involved in your home's electrical system, a malfunction is inevitable.
Learn About Electrical Systems Warranty Home Warranty Coverage
For your home to receive power, a service head feeds electricity in to your home's electric meter, typically mounted outdoors. The electricity then travels through the service panel, the central distribution point for delivering electricity to switches, outlets, and appliances throughout the house. Near the service panel you will notice breakers or fuses that shut off power in case of a system failure.
The Home Service Club's comprehensive coverage plan covers mechanical parts and components, general line voltage wiring, components and parts like the main breaker fuse panel box, light fixtures, standard light switches, receptacles and much more.
Our Home Warranty Provides You with Coverage Options for Your Electrical Systems Warranty Coverage
Given all the complexities associated with the electrical systems, malfunctions are inevitable. When your Electrical Systems malfunction you want a reliable, license and experienced electrician to assess the problem and complete the repairs, right away. The Home Service Club recognizes Electrical Systems as a vital Home System. Home warranty electrical coverage is there for when your Electrical System presents a problem. The Home Service Club will provide dependable service and capable repairs by licensed and reliable professionals.
The Home Service club offers two main coverage plans. Our Comprehensive Coverage Plan includes many Home Systems. Included in the plan are Electrical Systems, Air Conditioning, Home Heating Systems, Plumbing Systems, Water Heater, Ceiling Fans, Garage Door Opener, Garbage Disposals, Central Vacuums, Plumbing Systems (Toilet), Plumbing Systems, Plumbing Stoppage, Coverage, Ductwork, Doorbells, Whole House Exhaust & Attic Fans, Pest Control, Instant Hot and Cold Water Dispenser, Smoke Detectors, Recirculating Hot Water Pump, Gas Leaks, Water Leaks, Sump Pump, Whirlpool Motor & Pump Assemblies, Alarm Wiring and Telephone Wiring.
Standard coverage is included in all comprehensive coverage plans. Meaning, your Home Appliances and some more minor home systems are covered as well. The Home Service Club standard coverage includes refrigerators, clothes dryers, food centers built-in, ovens range cooktops, dishwashers, clothes washers, freestanding ice makers, microwave oven built-in, and trash compactors.
What is Covered in a Home Warranty with Electrical Systems Warranty Coverage?
The Home Service Club Home Warranty Plans with Electrical Systems Warranty Coverage include repair or replacement of many Electrical Systems Warranty components, although certain limitations and exclusions apply. Components of the following systems are covered:
General line voltage wiring
Main breaker
Fuse panel/box
Lighting fixtures
Standard light switches and receptacles
What does the Average Repair or Replacement of Electrical Systems Warranty Cost Without a Home Warranty? $235 – $609 STOP PAYING FOR REPAIRS GET IT COVERED TODAY
Besides the specific terms listed here, coverage may be limited by exclusions and limitations in your home warranty contract. For more coverage information, please read the Sample Contract
Suggested Warranty Plan For You Check out These Home Warranty Plans For Electrical Systems Warranty Coverage
Homeowner Benefits
As careful as we may be with them, the home system and appliances in our homes unexpectedly break down. With an HSC Home Protection Plan you no longer have to worry when something goes wrong. We will help you get it repaired by a qualified service contractor or simply get it replaced. Less worry, less hassle, less expenses.
Compare side by side by side Homeowner Warranty Plans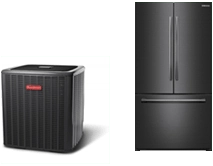 Standard Coverage
Coverage includes 9 Core Systems and all 9 Major Appliances in your home.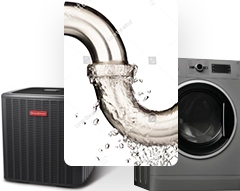 Comprehensive Coverage
Coverage includes 24 Systems and all 9 Major Appliances in your home.